Leadership Team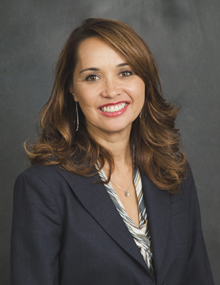 Sonya M. Thorn, MSOL LCSW
Sonya M. Thorn, MSOL LCSW – Ms. Thorn is the owner and CEO of Praxis with Integrity Consulting PLLC. She is also the Executive Director of the Nurturing Families Center where she partners with non-profits, state, and government organizations to assess and evaluate systems of care for young children, youth and families. Ms. Thorn has authored eleven Nurturing Families™ manuals. She is a Social Entrepreneur, Community Clinical Social Worker, certified Lead Organizational Trainer and an internationally recognized trainer. She has previously worked for Texas State University as an Adjunct Professor, Upward Bound program director and program faculty. In her 12 years with Texas State University, she brought in over two million dollars of external grant funds to the University. She has directed and been responsible for the management of two large projects serving disenfranchised and vulnerable youth and families (Casa Esperanza-University Service-Learning lab and Upward Bound).  Ms. Thorn has been a training faculty for the Renaissance TRiO Project and the training director for Nosotros Education Center. She is responsible for developing and managing several state and county wide initiatives for the department of mental health (Texas Children's Mental Health, Tennessee PEI, California LA County DMH, New York Erie and Niagara County) and the department of Child Protective Services (Texas DFPS, Tennessee, Illinois, Bermuda, Missouri, North Dakota, Japan Military Family Support). She completed a project as an executive coach and program evaluator with Eva Longoria's nonprofit in San Antonio. She conducts professional development, training, and consulting to professionals in the areas of fidelity implementation, leadership, clinical and reflective supervision, diversity and equity, infant and early childhood mental health, parent education and family engagement, in-home family services, family and child assessment, early Intervention, and many other leadership, family empowering, and child welfare topics. Ms. Thorn comes with a wealth of experience working with multiple university departments, school districts and community partners on behalf of children, youth, families and frontline staff.  She has a long history of training Foster Parents, Texas Early Childhood Intervention, Head Start/Early Head Start, University of Texas Protective Service Training Institute, Kronkosky Foundation, Marine Base in Okinawa, Japan and San Antonio United Way Inc. She was instrumental in creating standards and guidelines for clinicians and trainers. Ms. Thorn is one of twenty-one Rockefeller Fellows who were asked to work for the Barat Education Foundation, where she facilitated national university speaking engagements through a diversity forum with open discussions on critical social divides such as race, class, gender, social inequality, and injustices. She holds a BSW from Southwest Texas State, an MSW from Our Lady of the Lake University, and a MSOL from Our Lady of the Lake University School of Business. Ms. Thorn resides in San Marcos, Texas.
Fran Kaplan, MSW, EdD
Dr. Kaplan's fifty-year career has been spent working against poverty and for social justice and peace locally, nationally, and internationally. She holds a Doctorate in Educational Leadership and a Master of Social Work degree.
Her work as an adult educator, social worker and community organizer has taken her into various arenas, including farmworker rights, women's healthcare, child protection, parenting education, and public history. She has served as an executive, program, and training director. She is also a published author and award-winning filmmaker. She authored Nurturing Parenting Program™   Implementation Manuals, Crianza Con Carino manuals and videos for Spanish speakers.
 From Spring 2010 through Summer 2017, Fran worked as a full time volunteer with the community group that formed the Dr. James Cameron Legacy Foundation and worked to successfully reestablish the America's Black Holocaust Museum, opening in a new building in Summer 2019. She was particularly involved in developing the Foundation's innovative "museum-beyond-walls," including its 3200-exhibit virtual (online) museum, public education programs, and interracial dialogues series. Dr. Kaplan also helped launch the Foundation's publishing division, LifeWrites Press, and served as managing editor and contributor to its digital and print publications.
 In 2017, Dr. Kaplan and her longtime ABHM colleague, Reggie Jackson, formed Nurturing Diversity Partners. They provide education, training, and consulting services that foster diversity, inclusion, and equity within institutions and the greater society by increasing historical/cultural literacy, empathy for others' lived experiences, and capacity for personal and social action.
 Dr. Kaplan has received twelve community service awards, including the 1992 Social Worker of the Year and the 1998 Promoting Racial Harmony awards from the WI Chapter of the National Association of Social Workers, and the 2016 Eliminating Racism Award from the YWCA of Southeast Wisconsin. On her 70th birthday in 2017, the Honorable Gwen Moore, Representative of Wisconsin's 4th District, read an extended tribute to Fran into the US Congressional Record.
 In June 2018 Dr. Kaplan, together with her Nurturing Diversity Partner Reggie Jackson, received the Friebert Social Justice Award from Milwaukee's Jewish Community Relations Council. http://nurturingdiversity.us/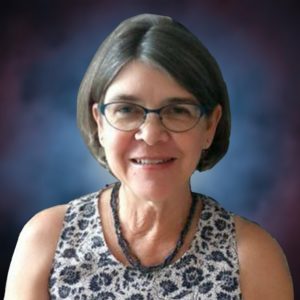 Barbara Buie, LCSW
Barbara Buie, LCSW, has been a Nurturing Program trainer in the state of Texas since 2001, preferring to train small groups of 10-12, especially for those desiring to start a Nurturing Program. She has facilitated and coordinated Nurturing Parenting programs since 2001, and as a private practice therapist, she utilizes the Nurturing philosophy in her therapy with children, adolescents, individuals and families.
Barbara has over 40 years of experience working with domestic violence, substance abuse, foster and adoptive families, early childhood intervention, separation and divorce, chronic medical issues, mental health, grief and loss,  and child abuse. Barbara received her Bachelors and Masters in Social Work at Texas State University in San Marcos and teaches field classes to social work students there. She is married with five children and seven grandchildren. She is currently in private practice in Bastrop, Texas.
Kenneth Thompson, Sr.
Kenneth brings a talent for children's and fathers' advocacy cultivated in the public sector. Kenneth' s experiences as a parent educator, facilitator, mentor, and talk show host serve him well in his current assignment as the first ever Fatherhood Program Specialist for Texas Department of Family and Protective Services in the Division for Practice Excellence. His previous assignments include lead host for "The Dad-Show" and the featured facilitator for "Focus on Fathers."
Kenneth served as Director of "All American Mentoring Project," a mentoring program with an emphasis on children from single parent homes and low social economic status. He is the former President of the Board of Trustees for the Pflugerville Independent School District where he was the first African American elected to political office in the Pflugerville community. Kenneth is also the former Vice President of Texas Caucus of Black School Board Members. Kenneth served as the Vice-Chair for the Austin Advisory Committee addressing Disproportionality within the Welfare System. Kenneth served as the Director of the East Austin Youth Foundation which serves economically disadvantaged youth by providing sports activities while promoting high academic achievement.
Kenneth served as Board Chair of "A New Entry LLC," a program charged with providing counseling and transitional housing to formerly incarcerated men. Additionally, he served as the Chairman of the Board of Directors for The Overton Group which focuses on multi-lingual education in Head Start. He served as Vice-President of Parenting Across Color, a Trans Racial Parent Support Group. Kenneth was appointed to the National Advisory Board which focuses on Non Resident Fathers in the Child Welfare System. Lastly, Kenneth was appointed to the Community Advisory Board for the Travis County Family Courthouse expansion project. Kenneth is currently the Chair of the Austin's African American Quality of Life Resource Advisory Commission. Kenneth is a graduate of Southwest Institute of Technology.
Kenneth is a lifetime Austinite married to Alisha, and they have one son, Kenneth Jr., a graduate of Texas Christian University.

Jessica Presswood, Esq.
Jessica Presswood, Esq., resides in Round Rock, Texas with her Husband (Jeff), their three children (Ava, Tavan, and Maggie) and their two dogs (Titan and Ace). As the founder and owner of Presswood Resolutions, PLLC she has the privilege to work with high-conflict parents in an effort to reduce tension between the parents and provide them with techniques to build an emotionally safe and physically comforting environment for their children.
As a lawyer, Ms. Presswood has watched the effects of litigation ruin relationships and drain bank accounts. It frustrated her, as a lawyer, when she was unable to provide her clients with the skills they needed to empower themselves. As a mother, and a divorced parent, she has personal experience co-parenting in a high-conflict dynamic. She knows how exhausting it can be, but she also knows how beneficial a parent coordinator or parent facilitator can be in diffusing high levels of tension. Her personal experience has inspired her to leave the corporate practice of law and combine her communications and legal backgrounds with her passion for helping others. She recently joined McGirr Law, P.C. as an associate attorney and practices family law and civil litigation.
Ms. Presswood received her Juris Doctorate from Hamline University School of Law in 2006. She has been a member of the State Bar of Arizona since January, 2007 and admitted to practice in the U.S. District Court for the District of Arizona since 2011. She has been admitted to practice law in Texas since January, 2015. She graduated with her Bachelorette in Science, Cum Laude, from Northern Arizona University in 2006. Ms. Presswood is certified through the Mediators of Texas in Advanced Mediation in Family Law and Basic Mediation. She is certified as a Parent Coordinator and Parent Facilitator through the Family Nurturing Center of Texas. Ms. Presswood is a member of the Texas Association of Mediators, Austin Association of Mediators and the Williamson County Bar Association. 
Family Nurturing Center Staff and Trainers


Sonya M. Thorn, MSOL, LCSW
CHEIF EXECUTIVE OFFICER
LEAD INTERNATIONAL TRAINER/CONSULTANT
Sonya M. Thorn, MSOL LCSW was born in Nebraska but has lived in Texas most of her life. She resides in San Marcos, TX where she is in close proximity to her mother and 7 grandchildren. She is the Chief Executive Officer of Praxis with Integrity Consulting PLLC, Executive Director of the Nurturing Families Center and the Lead Internationally Trainer / Consultant.  She has facilitated and consulted on most Nurturing Parenting Programs for 29 years and now is the sole source provider of the most updated Nurturing Families 2nd edition program.
She brings a wealth of knowledge and expertise, in her 29 years of experience facilitating, training and consulting. In the last 15 years she has managed several statewide and countywide initiatives. She specializes in fidelity implementation, trauma informed care, and evaluations of evidence-based programs. Sonya and Dr. Bavolek co-authored 10 state Nurturing Families manuals for Tennessee, Texas, Illinois, North Dakota, and California.  She is most proud of her last manual Nurturing Families 2nd edition.™ which includes families with children infant to 19. Nurturing Families 2nd edition.™ was published in 2021.
Mary Barrientos
BUSINESS MANAGER
CRIANDO FAMILIAS FACILITATOR
FIDELITY SPECIALIST
Mary was born in Gilroy, California. Her parents were Mexican migrant workers and she along with her four siblings lived on a labor camp in Hollister and Salinas California for a major part of their childhoods. Mary and her family relocated close to relatives in South Texas when she was 12. Peñitas/Mission, Texas is where she now calls home. She has 27 years of experience with business operations and management in University, School Districts and Legal settings. Mary currently serves as the business manager, Crianza con Carino bilingual facilitator and is fidelity implementation specialist for the Family Nurturing Center of Texas (FNC-TX). Mary embodies the philosophy of the Nurturing Program and believes this philosophy is in sync with who she is and therefore has carried this philosophy throughout her many career choices. Mary was first introduced to the Nurturing Program while working at Texas State University in 2003 where she began bilingual facilitating NPP to parents. Mary is also a paralegal and a pastry chef graduating from the Arts Institute of San Antonio. She has a passion for child welfare and the impact the legal system plays in family systems. Mary is motivated by a passion to serve others on a similar path to a more nurturing and healthier lifestyle. She has three AMAZING children (Ashley, Mario & Anai) and is "Gammy" to five BEAUTIFUL grandchildren.
Kristin Grayson, M.Ed., MBA, Ph.D
RESEARCH ANALYST
Dr. Grayson works as the Senior Research Analyst for Praxis with Integrity and the Family Nurturing Center of Texas. With her advanced degrees in Business and Organizational Leadership, focused on research and data analysis, she helps agencies that implement the Nurturing Program assess their own program services and parent outcomes through the use of the AAPI. Dr. Grayson assists service providers on how to use the data from the AAPI to document progress and provide recommendations for continued service delivery. Dr. Grayson has extensive experience in delivering high quality training, professional development and technical assistance. Her expertise in training from a multicultural context provides her with the skills needed to assist a diverse audience individually and in groups to learn about the data and/or learn how to evaluate their own data. Agencies are then prepared to knowledgeably use this validated and reliable data to report important outcomes to stakeholders, funders and parents.
Kristin's background includes an MBA-PhD (Organizational Leadership and Masters in Business Administration) from Our Lady of the Lake in San Antonio, Texas, a Masters Degree in Multicultural Education (Oklahoma), and a Bachelor's Degree in Spanish and Sociology (Minnesota). She is bilingual in Spanish and has worked for more than 20 years in the field of project evaluation, human relations and staff development. Prior to her work with FNC-TX she served in the Regional Intercultural Development Research Association (IDRA) Equity Assistance Center specializing in teacher leadership, project management and evaluation, intercultural relations and professional development. Her work included working with education departments to find ways to reach resolution agreements with the Office of Civil Rights and the Department of Justice to resolve issues based on race, gender, national origin and religion. In her personal time, Kristin is devoted to serving as an interpreter for medical missions and organizing logistics for people volunteering for projects in Sololá, Guatemala to help children in underserved indigenous communities and volunteering in San Antonio serving immigrants and asylum seekers
Jose Perez
FAMILY NURTURING CENTER ORGANIZATIONAL TRAINER
Jose was born and raised in Eagle Pass, Texas. Jose grew up as a migrant worker and he believes the experience molded him to be who he is today. Jose is married to Janette and is the father of two daughters, Aubree and Sophia Perez. Jose has actively implemented the skills he learned through the Nurturing Parenting Program in his role as a father and husband. Jose and his family currently reside in Eagle Pass, Texas. Jose has a passion for helping people and empowering others with an intentional desire to make a difference.
Jose Perez graduated from Texas A&M in Kingsville Texas with his Bachelors in Behavior Science and is currently working toward a Masters in Counseling.
Jose moved back to Eagle Pass after graduating from college with hopes to be a positive influence with youth in his community. Jose has worked with juvenile probation, local mental health agencies, volunteered with Mission Border Hope, Boy's and Girls Club, Kidz Club, and Camas Para Niños serving families most in need in the Southwest area. Jose has made a significant impact in this field of social services by implementing wraparound services and the Family Nurturing Program. Jose Perez contributed to developing prevention and intervention programs in the Tri County of Maverick, Zavala, and Dimmit with Juvenile Probation. During this time the juvenile justice department saw a decrease in recidivism rate by 50% as it went from 67% to a 13%. Jose is known for serving the At- Risk Youth population and was recognized by the local mental health clinic in his area. He received the "Golden Achievement Award" for his dedication in serving families and training staff. Jose continues to serve families in the Southwest region of Texas.
Angie Jackson
FAMILY NURTURING CENTER ORGANIZATIONAL TRAINER
Angie Jackson was born and raised in Chicago, IL.  Life's events led her to combine her passion for teaching with the field of parenting and mental health. Angie taught school in the inner city of Chicago for over 15 years before moving to Texas. The move to Texas led her on an exciting journey as she navigated the mental health system with her son.  This journey allowed her to combine the worlds of education and mental health. Combining those subject areas, she has become an expert trainer and facilitator. Angie has experience in training Certified Family Partners, Nurturing Program, Youth and teen Mental Health First Aide. As a trainer and consultant, she brings innovative ideas and enlightening perspectives to new family partners, certified family partners, parents, staff and supervisors. Angie's background includes being a parent, teacher, trainer, supervisor of staff working with youth and their families. Angie appreciates her accomplishments of earning degrees in Education, Human Services and an MBA in Healthcare administration, however she is honored by her status as a Master Level Certified Family Partner and being a mother to her now adult son
Jessica Penney
FAMILY NURTURING CENTER ORGANIZATIONAL TRAINER
Jessica Penney is the Executive Director of Family Promise of Lake Houston, a transitional living program for children and families in North East Houston.  Jessica is an enthusiastic and dedicated professional with a successful career of child and family work spanning more than 2 decades.  Jessica is a strong advocate for the Nurturing Parenting Program, and has been coaching families in this model since 2005.  Helping families enrich their lives is more than a job, Jessica views the opportunity to do this work as a great privilege and responsibility.  In addition to her work with Family Promise and Nurturing Parenting, Jessica is a married mom of 3 kids, 3 dogs, and one bossy cat!  She is a certified yoga instructor who loves swimming, travel, reading, and adventures with her family.
Tanya Malveaux, LCSW
FAMILY NURTURING CENTER ORGANIZATIONAL TRAINER
Tanya is a native Houstonian born and raised in 5th Ward.  Her call to help came early in life as she found herself keeping confidentiality and helping friends through problems at a very young age. Her experience has made her sensitive to the needs of Houston's lower socioeconomic sector, their physical and mental health, and spiritual needs.  Tanya is a proud HBCU graduate of Prairie View A&M University and has a strong commitment to grass roots social work. She has a strong belief in honoring and respecting patients as we are meeting them at a point in their lives where their worth needs the most acknowledgment.
Tanya has an extensive history of providing services to severely mentally ill population of Houston as a Community Based Therapist, Supervisor, Manager, and Director of mental health services in the Houston community for the past 20 years.  She has incorporated The Nurturing Program into all aspects of her personal and professional life and is grateful for the opportunity to share it with others.
Kathleen M. McGaugh, MS
FOSTER, ADOPTION, AND KINSHIP CONSULTANT
Kathleen was born and raised in South Central New Jersey. She is the mother of 6 children ages 9-15: Jack, Kate Piper, Aiden, Von, and Macy and has two dogs: Bogey and Vino. Kathleen has worked in the field of non-profit social work for 25 years as a Case Manager, Regional Director, Community Engagement Specialist, Foster Care and Adoption Program Director, and Recruiter for Commercially and Sexually Exploited Children, Mental Health Counselor, Behavioral Technician, and Advocate for severely abused and neglected children. Kathleen has trained and licensed over 200 foster families and has placed over 250 children in their forever homes. Her specialty areas include: Child and Family Welfare/Violence Prevention, Foster Home Development and Placement, Family Counseling and Co-parenting, Family Facilitation and Mediation, and Prevention of Human Trafficking. Kathleen is Trust-Based Relational Intervention (TBRI) Certified, a Nurturing Parenting Program Facilitator, and a Child Placement Management (CPMS) Certified Foster Care and Adoption Specialist.
Testimonials

I just wanted to say that your training was "Awesome."  I was totally moved by your presentation and I definitely held my tears "back" in many instances throughout those (3) days.  Keep up the Great work!!! You are truly making a difference in the lives of many, many, people…
I have realized that it was for the sake of (my children) and for many other families that I come across on a daily basis…  I have learned that, we need to really "feel" what our children are going through and allow them to express themselves, instead of "shutting them down" so fast & hurting them…  By no means you put a (guilt trip) on anyone during the conference, but I can definitely see where I can change a whole lot, for the sake of my children, from this point forward…I appreciate you, your time and your hard work.
Sonya is one dynamic trainer who provides you with all the skills, tools, and confidence to present best practices to your audience, whether it is professionals or families. Attending Nurturing Parenting Training to become a facilitator or a trainer of trainers is the best experience I have received as an individual and a professional. The knowledge gained is instantly promotes health and wellness. It was just awesome and a very enjoyable learning experience.
Sonya is an excellent presenter, experienced and delivered a wealth of knowledge. She is truly a poster child for the Nurturing Program; I appreciated her flexibility, recommendations, and helpful nature.  Most impactful to me is that Sonya is absolutely passionate for her work which is evident in her training courses.
I counsel and work with women who have problems with substance abuse or substance dependency at Aliviane Tigua Women's and Children Recovery Center. I learned and enjoyed the training Sonya provided. There were many scenarios in our class that in reality are useful in our facility, which is especially important, in addition to education on the addiction itself. The nurturing program is going to not only teach our ladies to nurture their children but to nurture themselves. This training to me personally was food for the soul. Thank you, Sonya.
I recently began my career in the substance abuse and mental health field. Our target population are mothers from the ages of seventeen years and older. We are a residential facility that has the luxury to see those mothers interact their their children on a daily basis. The training from Sonya was very educational, motivating, and inspiring. Our training class interacted very well with one another and I can honestly say that many of us took more than one thing from the training. I look forward to implementing the new strategies that we were taught in Sonya's class in our facility; I know we are going to see some amazing results with the mother-child interaction.
Sonya is an extraordinary presenter who helps you make the connection between the nurturing program and our life experiences in a simple natural way.
I am a clinical director with 12 years of experience with outpatient clinics; Sonya's passion for the Nurturing Parenting Program is infectious. I enjoyed her style of disseminating information; it makes you both comfortable and hungry to learn more. Kudos to Sonya!
I have worked in the field with children and families for 17 years and have always looked for the best way to help families connect, love and grow. This training with Sonya Thorne on the Nurturing Parenting program has been not only refreshing but rejuvenated the passion inside of me about why I work in the field I work in.  She allowed for us to transform as professionals through Nurturing Parenting who we are and providing us with new thoughts, ideas and skills to continue helping families grow with the NP program. Thank you Sonya, for continuing to inspire, motivate and provide best practices to the professionals in the field.
NURTURING FAMILIES TRAINERS
| | | | | |
| --- | --- | --- | --- | --- |
| Allison Bland | 2020 | Family & Children Services | Kalamazoo | MI |
| Amy Tichy | 2013 | North Dakota Nurturing | Valley City | ND |
| April Cavness | 2017 | Permian Basin Community Centers | Alpine | TX |
| Arrenia Thomas | 2018 | Tarrant Count MHMR | Ft. Worth | TX |
| Barbara Buie | 2017 | FNC-TX | Bastrop | TX |
| Bertha Miramontes | 2020 | Moses House Ministries | Victorville | CA |
| Brandi Polombo White | 2017 | Spindletop Center | Nederland | TX |
| Carolina Osuna | 2020 | Amigos For Kids | Miami | FL |
| Christa Selby | 2017 | Pecan Valley Centers | Weatherford | TX |
| Cille Tyler | 2013 | Independent Contractor | | MD |
| Claudia Williams | 2019 | Penny Lane Centers | Commerce | CA |
| Constance Keller | 2015 | North Dakota Nurturing | | ND |
| Crystal Odem | 2018 | My Burke Center | Nacogdoches | TX |
| Crystal Weiss | 2020 | Sunshine Counseling Services | Oviedo | FL |
| Debra Lindsey | 2018 | MHMR of Tarrant County | Granbury | TX |
| Delcia Chisom | 2017 | Coastal Plains Community Center | Kingsville | TX |
| Delia Brown | 2018 | Texana Center | Roseburg | TX |
| Erica Petree | 2019 | Clinical Social Work/Therapist | Escondido | CA |
| Fatima Valles | 2018 | Emergence Health Network | El Paso | TX |
| Fernando Urias | 2017 | Emergence Health Network | El Paso | TX |
| James McIntyre | 2012 | Cornerstone Families Understanding Nurturing | Washington | NC |
| Jane Wood | 2015 | Ohio Guidestone | Berea | OH |
| Janine Evans | 2017 | Gulf Coast Center | Texas City | TX |
| Joy Baumgartner | 2015 | MCB Camp Butler – military | Okinawa, Japan | JP |
| Joyce Schulz | 2020 | North Dakota NPP | Jamestown | ND |
| Karel Gonzalez | 2020 | Focus Forward | Fresno | CA |
| Karrie Horn | 2020 | Travis County Family First | Austin | TX |
| Katy Shetter | 2017 | Coastal Plains Community Center | Portland | TX |
| Kelly Denham | 2020 | PermiaCare | Midland | TX |
| Kelly Repas | 2018 | Ohio Guidestone | Cleveland | OH |
| Dr. Kim Kimpel | 2019 | Walden Family Services | San Bernardino | CA |
| Lisa Aguilar | 2020 | Licensed Professional Counselor | Dallas | TX |
| Lisa Yates | 2018 | West Texas Centers | Big Spring | TX |
| Lynn Franks | 2018 | Ohio Guidestone | Cleveland | OH |
| Martha Penaranda | 2020 | Amigos For Kids | Miami | FL |
| Matt Schwartz | 2018 | MHMR Services for the Concho Valley | San Angelo | TX |
| Mavis Miller | 2019 | Harris Center for Mental Health | Houston | TX |
| Melissa Colon | 2017 | Trainer/Consultant | Sacramento | CA |
| Melissa Villarreal | 2018 | Central Counties Services | Kileen | TX |
| Misty Vaca | 2018 | Central Counties Services | Temple | TX |
| Nain Yepez | 2017 | Any Baby Can | Austin | TX |
| Natalie Bailey | 2018 | FairFax County | Fairfax | VA |
| Rachel Dunlap | 2017 | Center for Life Resource | Brownwood | TX |
| Rachelle Lock | 2019 | Starcare | Lubbock | TX |
| Raquel Cardona | 2018 | Tropical Texas Behavioral Health | Edinburg | TX |
| Raysa Perez | 2020 | Amigos For Kids | Miami | FL |
| Rick Smithson | 2018 | Texas Panhandle Centers | Aramillo | TX |
| Sabrina Oviatt | 2020 | Orchards Children's Services | Southfield | MI |
| Senta Burton | 2015 | Foster Kinship Education Program | Chico | CA |
| Shannon Houselog | 2020 | Penny Lane Center | Lancaster | CA |
| Sharron Warren | 2018 | Andrew's Center | Tyler | TX |
| Shruti Mehta | 2017 | Private Practice | Austin | TX |
| Stephanie Castillo | 2016 | Casa de los Niños | Tucson | AZ |
| Stephanie Curtis | 2014 | Nurture Michigan | Midland | MI |
| Teresa Thompson | 2018 | Private Practice | Kerrville | TX |
| Terri Shermett | 2018 | Broward Children's Center, Inc. | Pompano Beach | FL |
| Thelma Bell | 2017 | Bluebonnet Trails Community Services | Bastrop | TX |
| Valerie Lebanion | 2020 | TriCo Mentoring | Corbin | KY |
| Veronica Solis | 2019 | Emergence Health Network | El Paso | TX |
| Vickie Wiliams | 2018 | West Texas Centers | Big Springs | TX |